The moment that we've all waiting for is finally back. Yes! It's official!!!! D. Gray-Man Anime will be back in 2016 it was after revealing it on twitter.
TVアニメ「D.Gray-man」2016年新シリーズ放送決定!本日ジャンプフェスタ2016にてついに情報解禁しました!こちらアニメ公式ツイッターになります。フォローよろしくお願いしまス♡【推奨ハッシュタグ】 #dgraymanpic.twitter.com/J5EfqyUXfZ
The Shueisha revealed at Jump Festa 2016 that the D.Gray-man manga is getting a new TV anime adaptation in 2016.  The anime will continue  Alma Karma arc!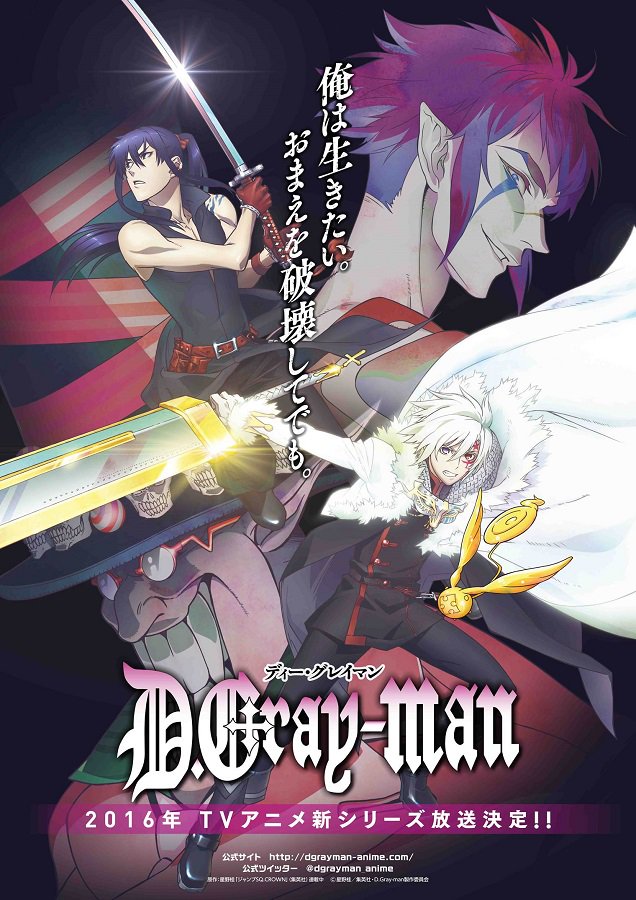 Fans are getting excited for the anime in Twitter.
D. Gray-Man Anime Trailer