Tag: News
The moment that we've all waiting for is finally back. Yes! It's official!!!! D. Gray-Man Anime will be back in 2016 it was after revealing it on twitter.
TVアニメ「D.Gray-man」2016年新シリーズ放送決定!本日ジャンプフェスタ2016にてついに情報解禁しました!こちらアニメ公式ツイッターになります。フォローよろしくお願いしまス♡【推奨ハッシュタグ】 #dgraymanpic.twitter.com/J5EfqyUXfZ
The Shueisha revealed at Jump Festa 2016 that the D.Gray-man manga is getting a new TV anime adaptation in 2016.  The anime will continue  Alma Karma arc!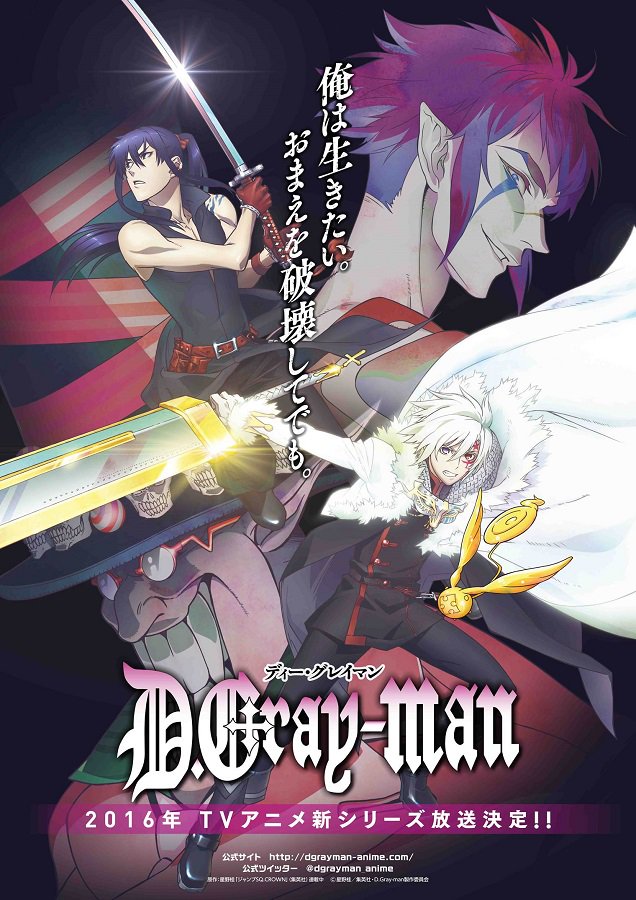 Fans are getting excited for the anime in Twitter.
D. Gray-Man Anime Trailer
The Fairy Tail Zero had finally announced that the anime adaption will be aired next year, winter season, so probably, by January 2016. The Fairy Tail Zero is a prequel to manga series, Fairy Tail. It talks about the history of first guild master Mavis on how she integrate and manage the guild by herself. Currently, it has 13 chapters (released in Novermber 17, 2015) and its still on going.
According to wikia, "On the year X679, Mavis Vermilion is left to fend for herself after a war takes the lives of those who reside on the island.Seven years later, she encounters those who will, in the near future, title themselves as the founding members of Fairy Tail".